[commonspace.eu is currently running a live blog on the Armenian elections]
With the election just one day away, hopeful candidates have been giving one last push to secure votes in what has been referred to as the most inclusive domestic political process of the modern Republic of Armenia. With 25 political entities and all three former presidents competing – and one poll suggesting that as much as 30% of eligible voters were this week yet undecided – what have the leading campaigns been saying up to election weekend? 
The Civil Contract party – led by the incumbent prime minister, Nikol Pashinyan – has been placed as the front runner by quite a margin in the EVN Report's 'Armenian Election Study survey', with 24% of respondents saying they would vote for them compared with the second most popular (Armenia Alliance) with 12%. 
Civil Contract hosted a rally in Yerevan's Republic Square on Thursday (17 June) evening. Speaking to the crowd, Pashinyan chose to address regional transport, announcing a plan for Armenian rail connections with both Russia and Iran to be completed within five years. He spoke out against the idea of a "corridor" connecting Azerbaijan to its western exclave, and thus Turkey, through Armenia, calling it "absurd". This is a concept emanating from the stipulations of the 10 November agreement between Armenia, Azerbaijan and Russia, which ended last year's war; and has been heavily pushed as a priority by Azerbaijan. Pashinyan stated that whilst regional communications should be unblocked, it will be done in a way that is equal and proportional for both countries "as described in the announcement of Moscow on 11 January 2021". "In other words, in the context of the opening of communications, we completely rule out the change of the status of any sovereign territory of Armenia," he clarified.
Pashinyan emphasised the value of opening transport corridors for both Armenia and the entire region, "opening wide doors for peace, stability and long-lasting development"; but also blamed Azerbaijan's "aggressive statements", its claims on the territorial integrity of Armenia, and its lack of willingness to return captives for stunting the process. He remarked that the return of 15 Armenian detainees on 12 July by Azerbaijan provides hope that the situation might change in the near future.
Armenia Alliance, led by the second president of the Republic of Armenia, Robert Kocharyan, was placed as the front runner in another poll by MPG LLC (Gallup in Armenia) this week, with 28.7% of responses – 3.5% more than Civil Contract in the same survey. 
On Friday (18 June) evening, as Armenia Alliance held its summary rally in Republic Square, Kocharyan divided his country's current issues into three groups – security, the economy, and domestic political instability. He said that voters had a choice between "decent peace or life on our knees […] economic rise or crisis, emigration, unemployment, and poverty [and] solidarity within the country or hatred and hostility", asking them to "reject the crisis, reject the hatred, and reject life on our knees".
According to EVN Report's survey, Kocharyan was considered honest by only 3% of participants (against Pashinyan's 30%) but was seen as more capable than the incumbent leader, with 25% seeing him as competent to 36% not competent (against Pashinyan's respective 17% and 51%). Rated by the same survey on perceived corruption, Kocharyan took 36% of respondents in comparison to Pashinyan's 2%. 
This week's polls have not been so optimistic about the prospects for the Armenian National Congress – led by the first president of the Republic of Armenia, Levon Ter Petrosyan – or I Have Honor – led by Artur Vanetsyan in coalition with the third president of the Armenian Republic, Serzh Sargsyan – with the EVN's survey granting each 1% of respondents. The MPG survey was a little more optimistic for I Have Honor, with 10.8% of respondents giving it their vote.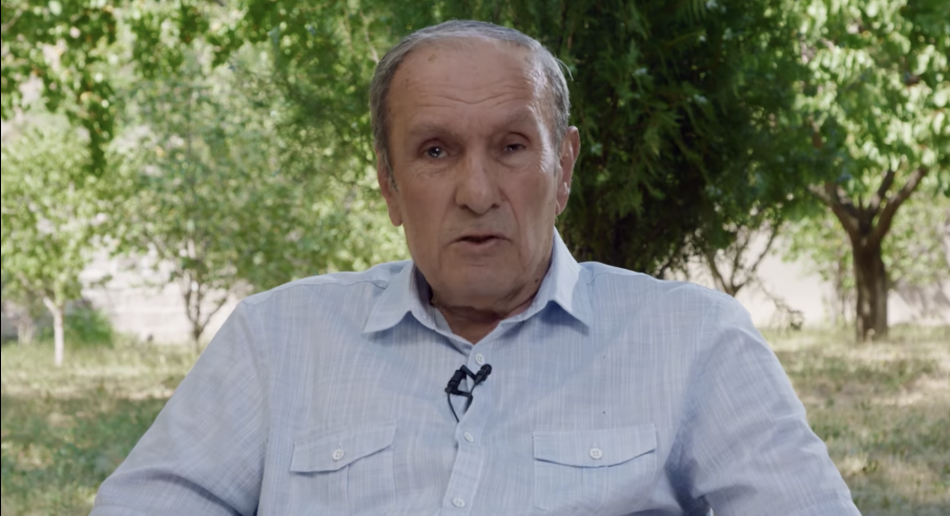 Despite this, some still believe that Ter Petrosyan could perform a role as kingmaker if he is able to get over the 5% threshold required. In a video message on 18 June, he asked voters to "make the right choice" arguing that the other candidates have "nothing to say or do regarding the future of the country". He accused his opponents of misleading the public and concealing their intent for power with grandiose promises. He said that the choice of the Armenian people was between stabilising the political crisis or deepening it. 
On Thursday (17 June), I Have Honor's Artur Vanetsyan claimed in an interview with the Russian news agency RIA Novosti that more than half of the entities participating in the election were oriented towards the West and that "we can assume that they are under the influence of the West and other centers". He reiterated that Russia was Armenia's best ally and said that there should be a deeper integration process with Russia when a new government is formed after the elections. He suggested that Pashinyan would try and fail to rig the elections but that he himself would not allow it, and was ready to take Armenians to the streets as the future of Armenia depends on these elections.  
Related: Analysis: The Armenian parliamentary snap election – a way out or a new wave of chaos?
main photo: Nikol Pashinyan bows to the crowd at Republic Square, 17 June 2021; facebook: Nikol Pashinyan